If you know that you are doing interesting work in RE, read the information then follow the FIVE STEPS below.
The RE Quality Mark Award
The REQM has three levels of award: bronze, silver and gold.
The REQM uses evidence to tell the big story of RE in your school. Levels are cumulative. 

Step 1
Complete the online REQM Application Form.
View the criteria and decide which level of award your school would like to aim for. Then complete the online application form.
REQM Criteria (English)
REQM Criteria (Welsh)
REQM Application Form
STEP 2
Download the School Evidence forms. Highlight those sections which you think apply to your school.
The School Evidence Form should be shown to the assessor on the day of the visit. Please do not send this form to the REQM office unless it is requested for moderation purposes. The form is available in English or Welsh
Schools that specialise in children with SEND are welcome to amend the evidence form so that it is suitable for the RE in their school. Please contact the Project Manager if you have any questions about this process.
School Evidence Form
School Evidence Form (Welsh)
Step 3
Collecting evidence
Complete the form using your own school's examples. This is not intended to be hard work: it is gathering evidence. The correct evidence can tell the story of RE in your school.
Step 5
Arrange for groups of pupils to complete the questionnaire – this should be a cross section of the learners in your school.
(Young children and those needing additional support can work with a TA.) Pupils do not have to include their names, unless they wish to. Some schools are offering the questionnaire to all pupils, but this is not necessary. The learner questionnaires are a key element of evidence for the award.
What happens next
Once you have completed the online application form, an invoice will be generated and sent to you. When payment is received, an assessor will be appointed by the REQM office and you will be notified via email.

Your assessor will then contact you to arrange a date and time to visit your school. The visit is expected to  last no longer than 2 hours and 15 minutes.

The evidence form and pupil questionnaires should be kept to show your assessor on the day of the assessment, these do not need to be sent to the REQM office unless requested for moderation purposes..

The assessor will speak with the headteacher or delegated member of the senior leadership team, the subject leader, and a small group of pupils and will look at a sample of the evidence you have collected.

The REQM office will confirm the level achieved and send the certificate, with the assessor's feedback and the REQM logo, which you may like to use on stationery and publications.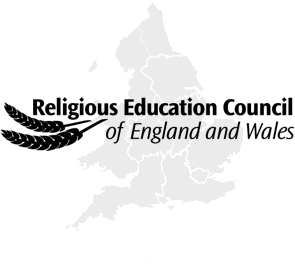 Apply Today
Join the REQM community and help to build an effective RE in your setting and across the wider education world.
Get started, Apply Today